We open tomorrow. We are so excited after months of work we are finally here with Thingamabobas, an immersive experience of mechanical and kinetic structures. It is the first theatre event after lockdown for Lakeside Arts.
Children have been reliant on screens for entertainment and storytelling for well over a year and we wanted to tap into their imaginations and creativity with this show. Thingamabobas really is a visual feast with contactless interaction designed to be Covid safe, but without feeling restrained. Working with the Mixed Reality Lab at the university we have been able to use robotic technology to bring some of the installations to life and we hope the audience will really enjoy and engage with the playful journey we are taking them on.
Tim Rushby, Lakeside's Head of Audience Development and Marketing said: "Everyone at Lakeside is delighted to be able to once again welcome audiences to events and exhibitions at Lakeside. Thingamabobas promises to be a special event that will allow families time to explore and investigate together. It is one of a number of events for families during May half term and the weeks following – from outdoor workshops and shows for all the family to online superhero adventures.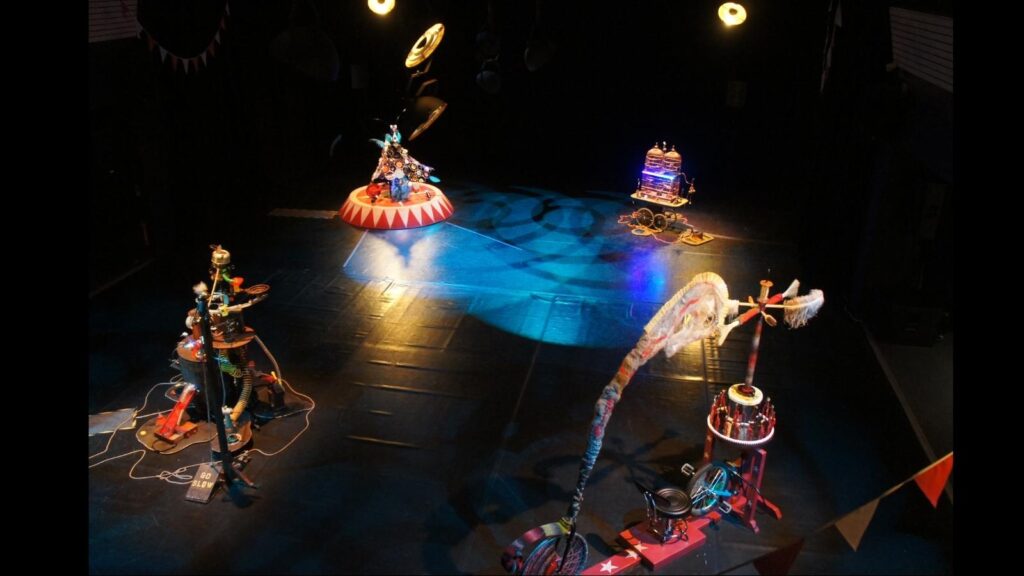 The Thingamabobas from the theatre balcony