We are passionate about making quality interactive work & believe that all children have "the right to art and culture."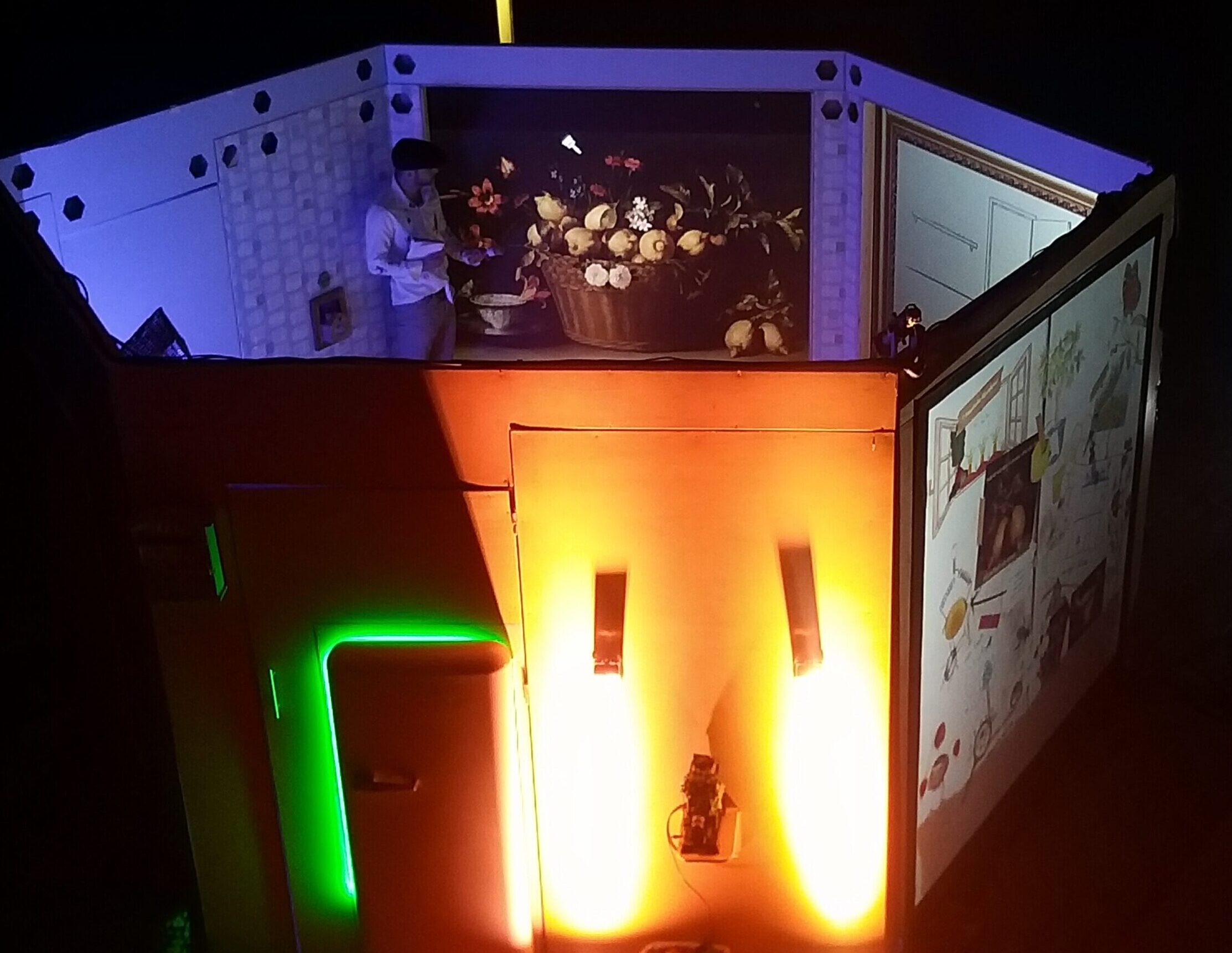 HOME: Zero, commissioned by National Gallery X and Nesta 2022
Makers of Imaginary Worlds is a Nottingham-based company that designs and makes immersive experiences and sensory performances, installations, and storytelling spaces for children 0-10 years. Our company's name was inspired by a quote from the book Children's Minds, Talking Rabbits and Clockwork Oranges: Essays on Education by Kieran Egan, a contemporary educational philosopher.
"The young child as a "Maker" of imaginary world, is a kind of poet and is in command of considerable intellectual resources, developed and exercised by such imaginative world."
Egan, K. (1999)  p. 29 
Successes of MOIW
MOIW has seen significant success and recognition with collaborations with Lakeside Arts, the Mixed Reality Lab, and Cobot Maker Space at the University of Nottingham. Their first interactive installation, The Enchanted Forest, attracted over 20,000 visitors from 2018 to 2019. Following this, The Deep Sea Adventure was launched in 2019 at Theatre Hullabaloo in Darlington.
Recent Projects and Installations
Between 2021-23, MOIW successfully funded and launched six new touring art installations and shows: Thingamabobas and The Undiscovered Island (2021), HOME: Zero commission by the National Gallery X and Nesta (2022), Outdoor Adventures and The Delights (2022-23), and in 2023, Spring Rising, Stories from Home, Water Myths and Marvels. These works explore the potential of sensors, robotics, and machine learning in creating intelligent, interactive art installations and have been seen by thousands of families.
Meet the Team
All the team is passionate about making quality work for children. With a combined background of theatre, craft, sculpture, immersive technology, and augmented reality MOIW is focused on delivering high-quality immersive experiences.
Roma Patel
Founder & Artistic Director
Roma is a scenographer and digital artist. She has designed interactive and site-specific performance, theatre and digital installations in the UK and Europe since 2000. Her recent PhD at the University of Nottingham focused on the points of intersection between scenography and interactive technologies in Theatre for Early Years. She is interested in how current electronic and wearable tech can be developed for performative installation. Influenced by her collaboration with the Irish site-specific theatre company Coracadorca, large-scale immersive and site-specific theatre performance in old buildings, streets and ponds and the growing accessibility of tangible technologies.  She was the lead researcher and one of the main artists and that developed Riots1831@ Nottingham Castle, an Augmented Reality (AR) experience that ran for four years (Digital R&D fund for arts, 2014). The project made a case for storytelling as a vital ingredient for sustained museum visitor engagement in AR experiences. More recently (2020-21) she was the resident artist the Nottingham Science and Curiosity Festival.
Rachel Ramchurn
Co-Founder & Co-Artistic Director
Rachel began her artistic career in 2000, involving participatory methods to inspire chainsaw sculpture. She has spent over 15 years as a freelance artist creating and exhibiting works of art in public spaces and delivering social engagement workshops to families and children in and around the North West.
Her move to the Midlands saw her interest in digital artworks develop whilst working as the producer for Brain Controlled movie 'The MOMENT' which has toured nationally and internationally including Brain Film Festival (Barcelona and Madrid) and Geneva International Film Festival.
Rachel's socially engaged practice has become more focused on utilising digital technology to tell participants stories who's voices are seldom heard, and engage audiences with dynamic storytelling.
It is very exciting for Rachel to be in a position where all her worlds come together; creating magical worlds where imagination, tactile shape and form, sound, stories interactive technologies and participant experience all come together.
Other work:
www.apocketfuloftreasure.wordpress.com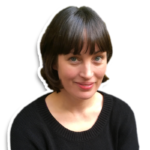 Kitty Winter
Choreographer
Kitty is a director, movement director and choreographer specialising in performance for young audiences and families. Kitty has created and directed a number of interactive, site-specific and promenade performances for family audiences, including work in parks and factories as well as arts venues. Alongside onstage movement, Kitty has always been excited by performance that involves the audience physically, that creates a more engaged and vivid experience and shifts the role of the audience from passive recipient to active participant.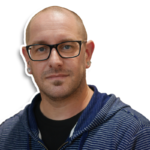 Wayne Walker-Allen
Musical Composition
Wayne has been creating music professionally for over twenty years. He has created music for and performed in many pieces of contemporary dance, mainstream theatre and theatre for young audiences. Alongside more traditional music composition, Wayne creates soundscapes that emphasise the space they occupy through multi-source playback and surround /immersive soundscapes. His compositions for theatre have been informed by the space they occupy and create a deep sense of atmosphere and location relevant to the production.
Robin Shackford
UX/UI Designer

With a background in film-making and storytelling Robin works in the space between technology and the audio & visual arts. As a member of 'Active Ingredient' he contributes as programmer, designer and artist.
His collaborative projects have toured internationally and he has released 8 mobile apps, 5 of them to the Apple and Google mobile app stores. Collaborating with the Mixed Reality Lab and/or Horizon Digital Economy Research at the University of Nottingham he has co-authored over 20 academic publications.
Collaborative Partners
MOIW collaborates with University of Nottingham Mixed Reality Lab, Lakeside Arts, Nottingham City Libraries and Theatre Hullaballoo who helps us ensure that all our installations are of the highest quality and standard.
Next Steps...
Interested in commissioning a design, hiring an installation or running workshops for an event? Contact us with any questions or queries and we will get back to you shortly.