Approach
Our designs are
playful, sensory and interactive.

We combine sensing technologies with crafts.

Our work considers the whole audience experience and how we can encourage interactivity and play, using all the senses to achieve an immersive experience. We specialise in making tangible interfaces that seamlessly combine traditional craft techniques with interactive technologies. Our installations can provide a site for dance, perfomances, storytelling and imaginary play.
News
The Delights

Created by Makers of Imaginary Worlds and Turned On Its Head.
Scratch performance at City Arts Hoopla Festival, Summer 2023.
Funded: Arts Council England and SSBC
"Meet Bud and Buddy Delight, who wake from sleepy hibernation to discover a delightful, enticing world that has appeared around them. These curious, playful characters reveal the dance that comes from within them, inspired and motivated by their new world. They spin, ping and fling, inviting children join them in their dances and creating an outdoor playground full of wonder, joy and delight."

"The interaction with light and music. I also like how you can feel the different textures of the coral. My daughters came on Saturday with my husband and I came back today and she showed me everything and how it worked."
Parent feedback, Coral Garden, Feb 2020
Our services
What we do

We specialise in all types of art installation from small scale design in libraries to much larger performance /gallery spaces.
PROJECTS
Our touring installations and performances are places of wonder to explore. They are accompanied by learning resource activity packs. Using the latest technologies we also make bespoke immersive experiences for arts organisations.

FIND OUT MORE
RESOURCES
We do STEAM workshops for children under 10 years old and have free educational resources. Our Create@home series of arts and crafts activities and learning resource packs connects to the themes in our installations.
Resources

Makers@Home & @School
HOME: Zero Sketchbook

This pdf guide contains ten paintings from the National Gallery's collection that is used in the HOME: Zero installation. It is designed for you to take closer look at the paintings and explore more activities with children
Undiscovered Island Resource
The learning resource booklet is created especially for parents, primary school teachers, and creative practitioners. It is designed to inspire children's creative imagination and increase their connections to the natural world.. Installation opened in summer 2021 supported by Arts Council UK, Lakeside Arts, EPRC and Mixed Reality Lab.
Thingamabobas Learning Resource
We developed this learning resource for our Thingamabobas installation. The resource draws upon design thinking and tinkering.It is targeted at children aged between 6 to11 and contain step by step instructions as well as activity sheets to help children draw and write about their ideas and what they have made.We tested the resource with schools in UK and Hong Kong.
The Gift
Storytelling is one of the greatest gifts that parents can give a child. In January 2021 we launched a free storytelling resource to support anyone who tells live stories to children. It contains videos, lots of tips, printable guides and digital tools to get you started on your own storytelling adventures!


Supported by Small Steps Big Changes.
GET STARTED TODAY
Contact us

Interested in commissioning a design, hiring an installation or running workshops for an event? We can help you. Our diverse team of artists have a wealth of experience working in the arts, making site specfic work and researching the most approriate technologies and materials for the job. Our most resent installation for Families in 2022, HOME:Zero was commission by Nesta and National Gallery X (The National Gallery and King's College London)


Contact us with any questions or queries.
CONTACT US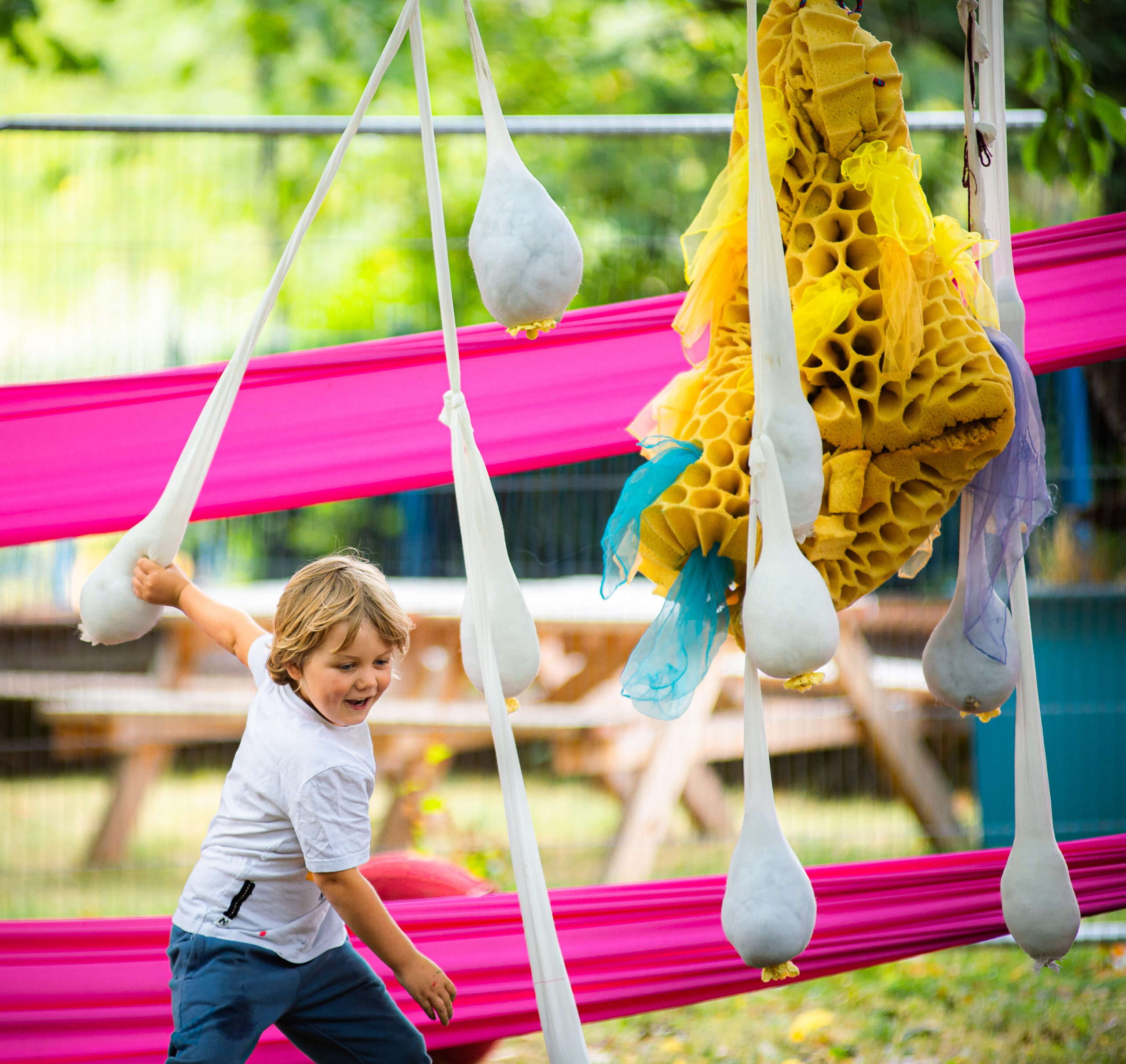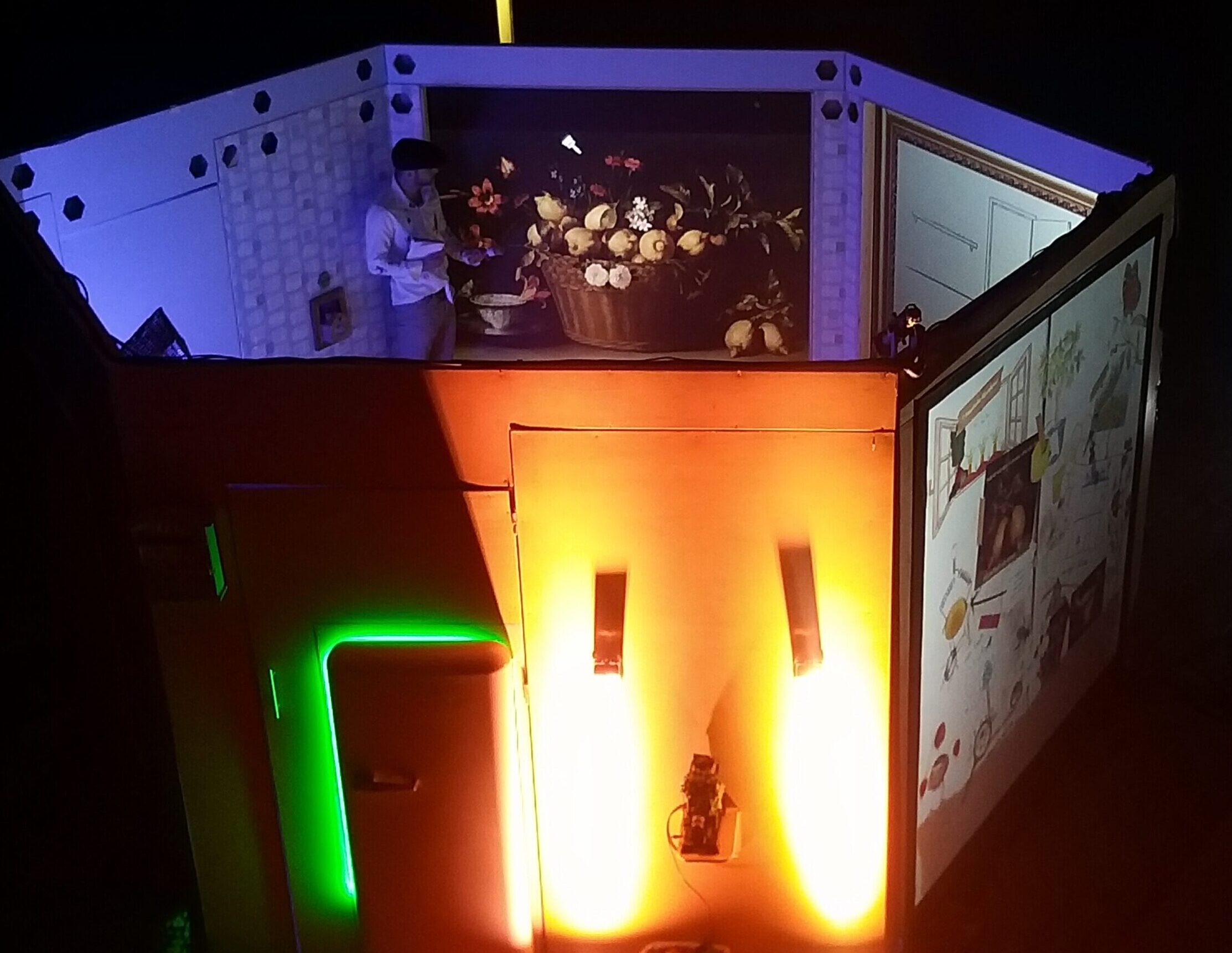 Our Partners & Supporters

g 2