It's amazing. We've been 4/5 times! In my 3 year olds words "can it stay forever and ever please."
Parent (Coral Garden)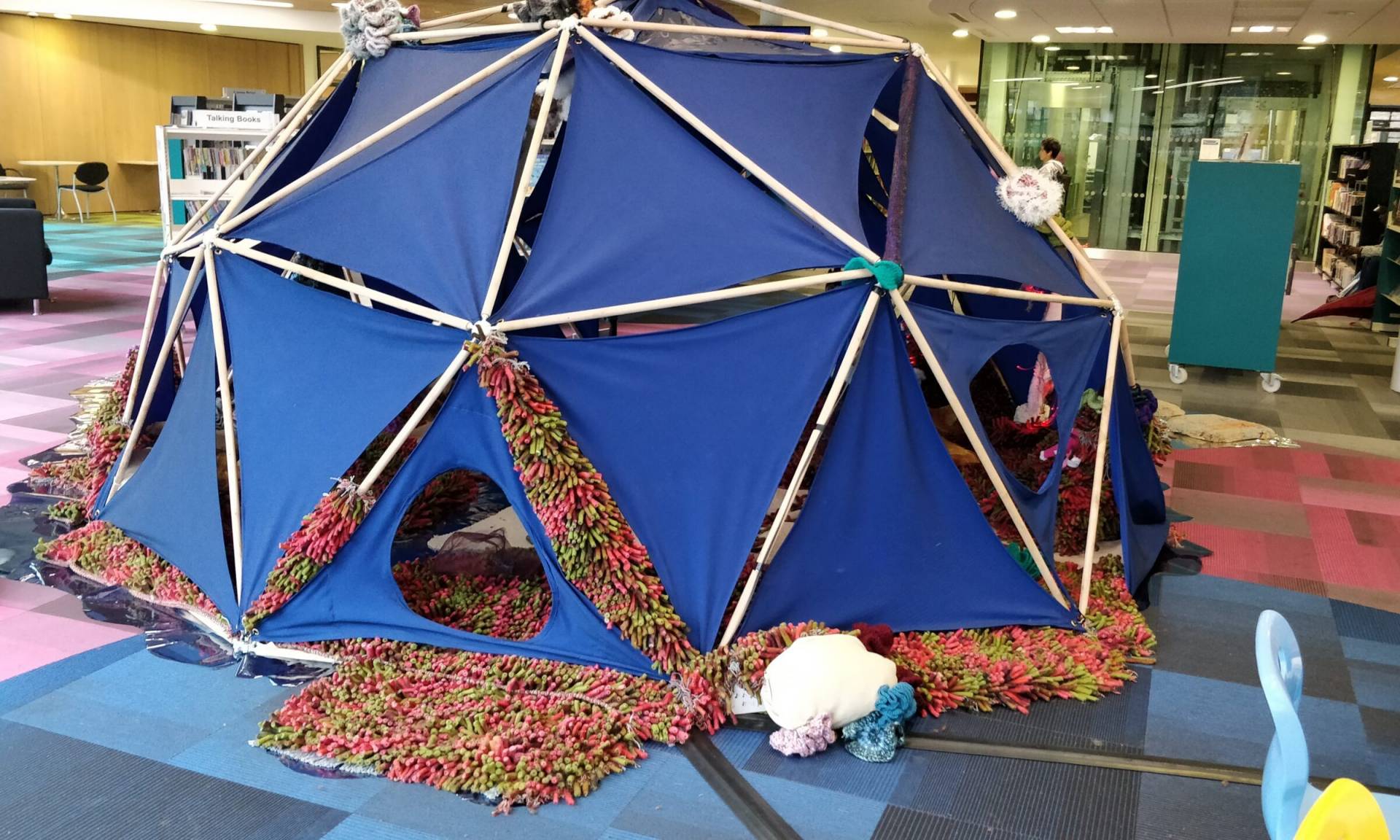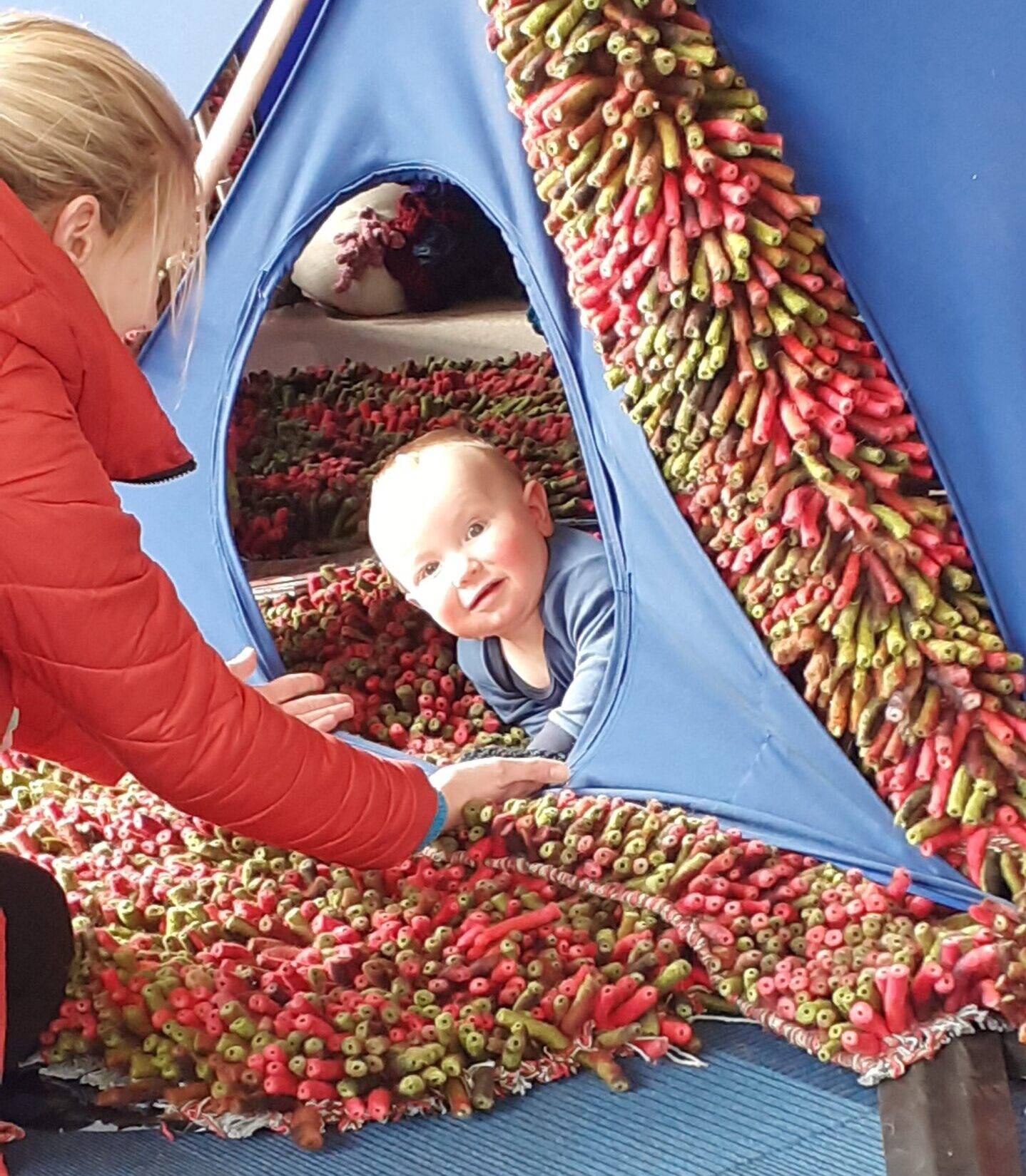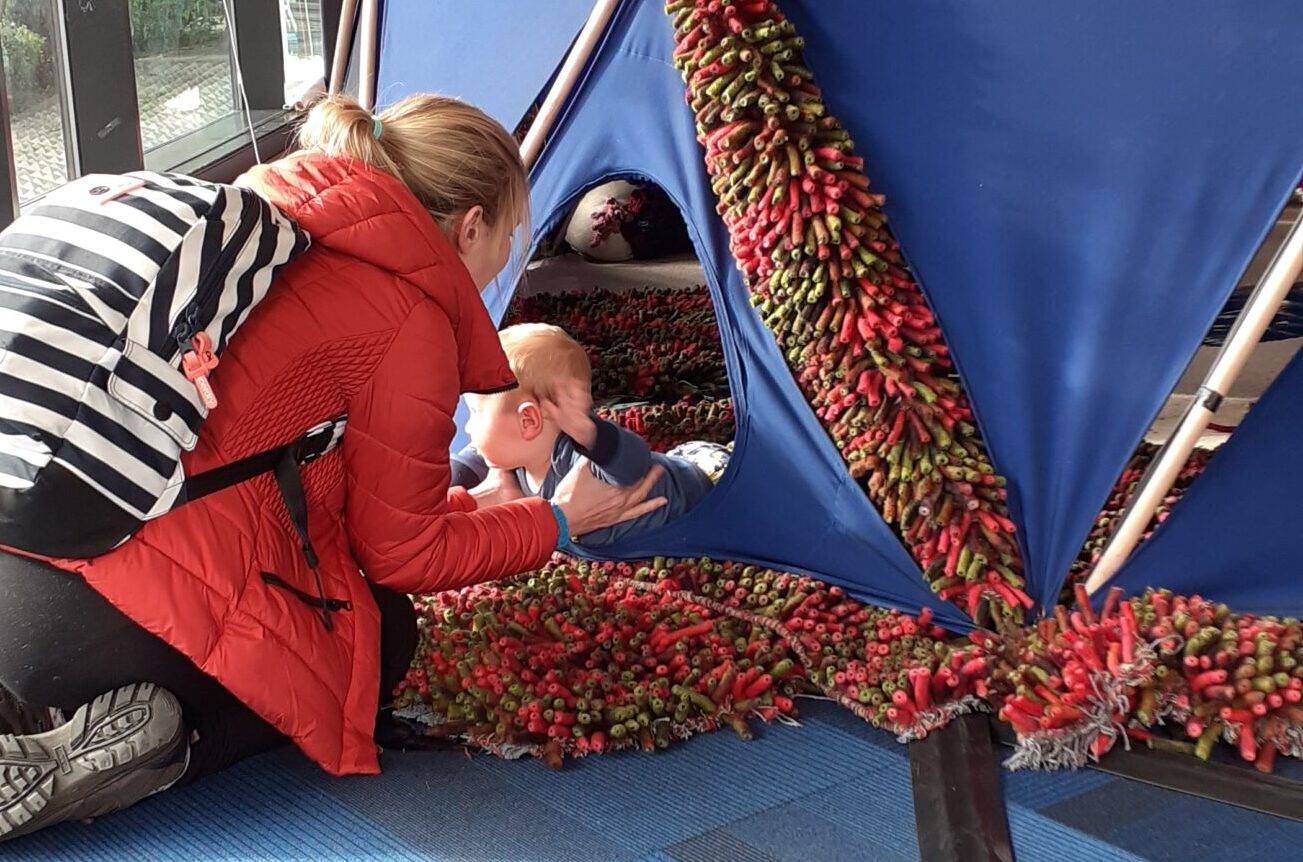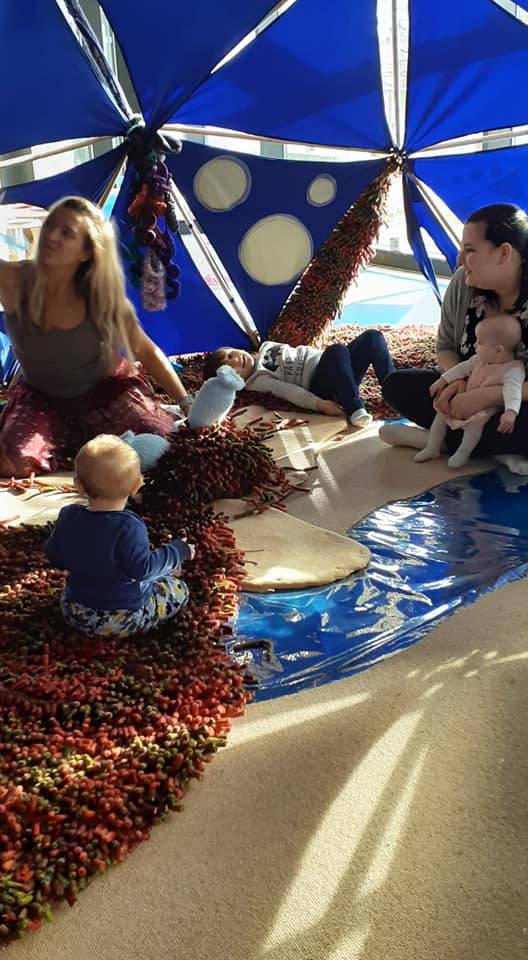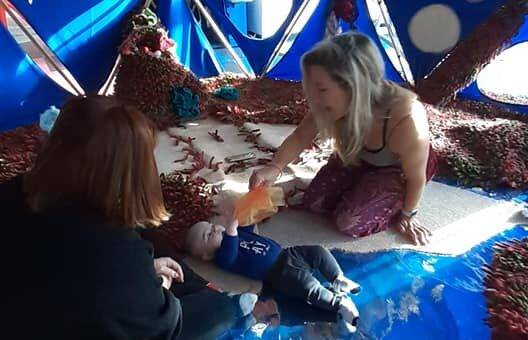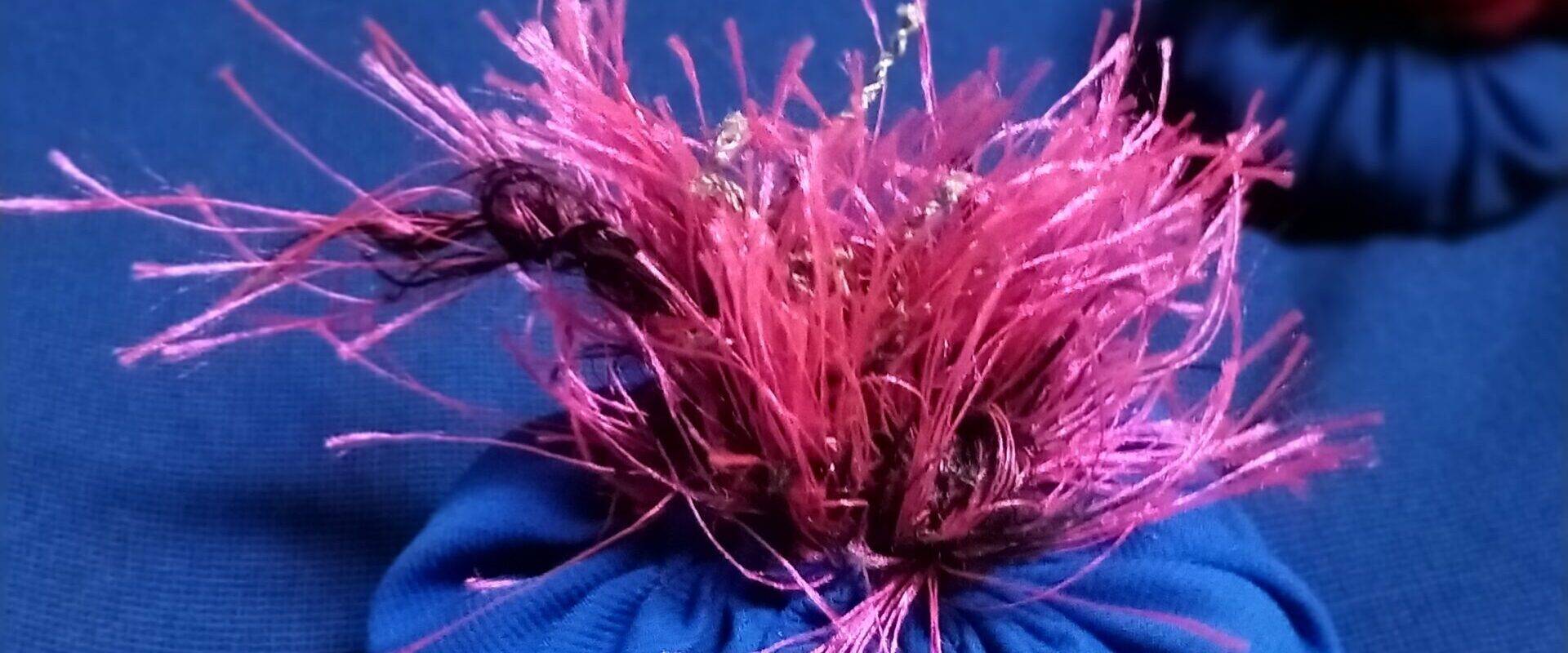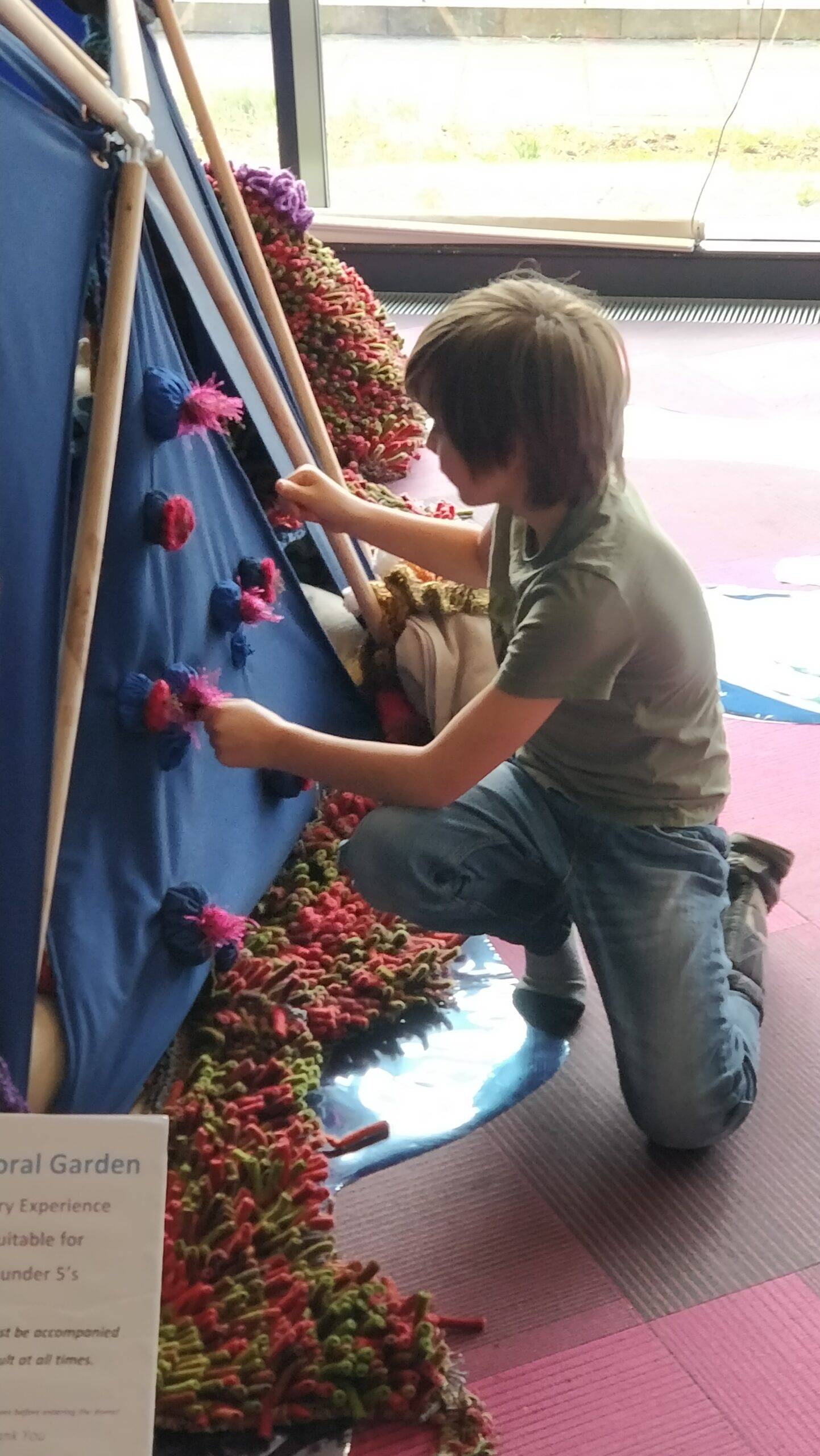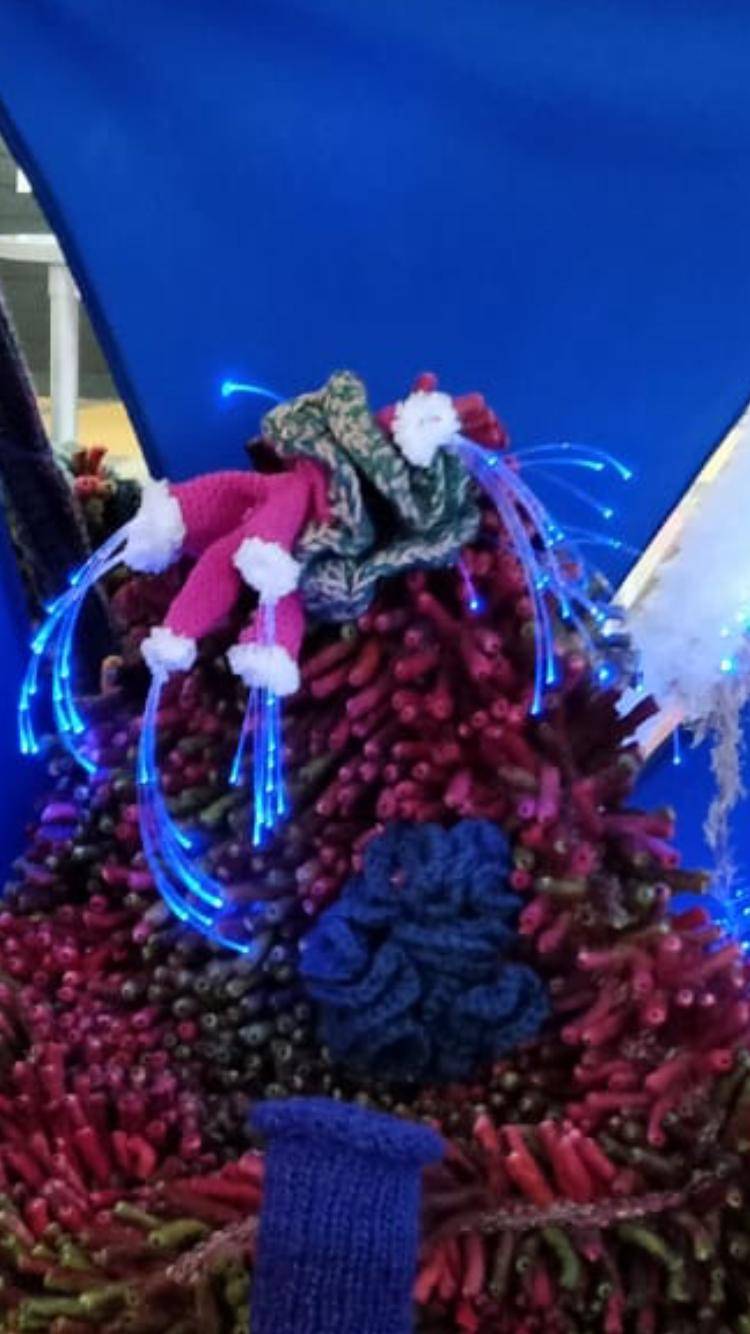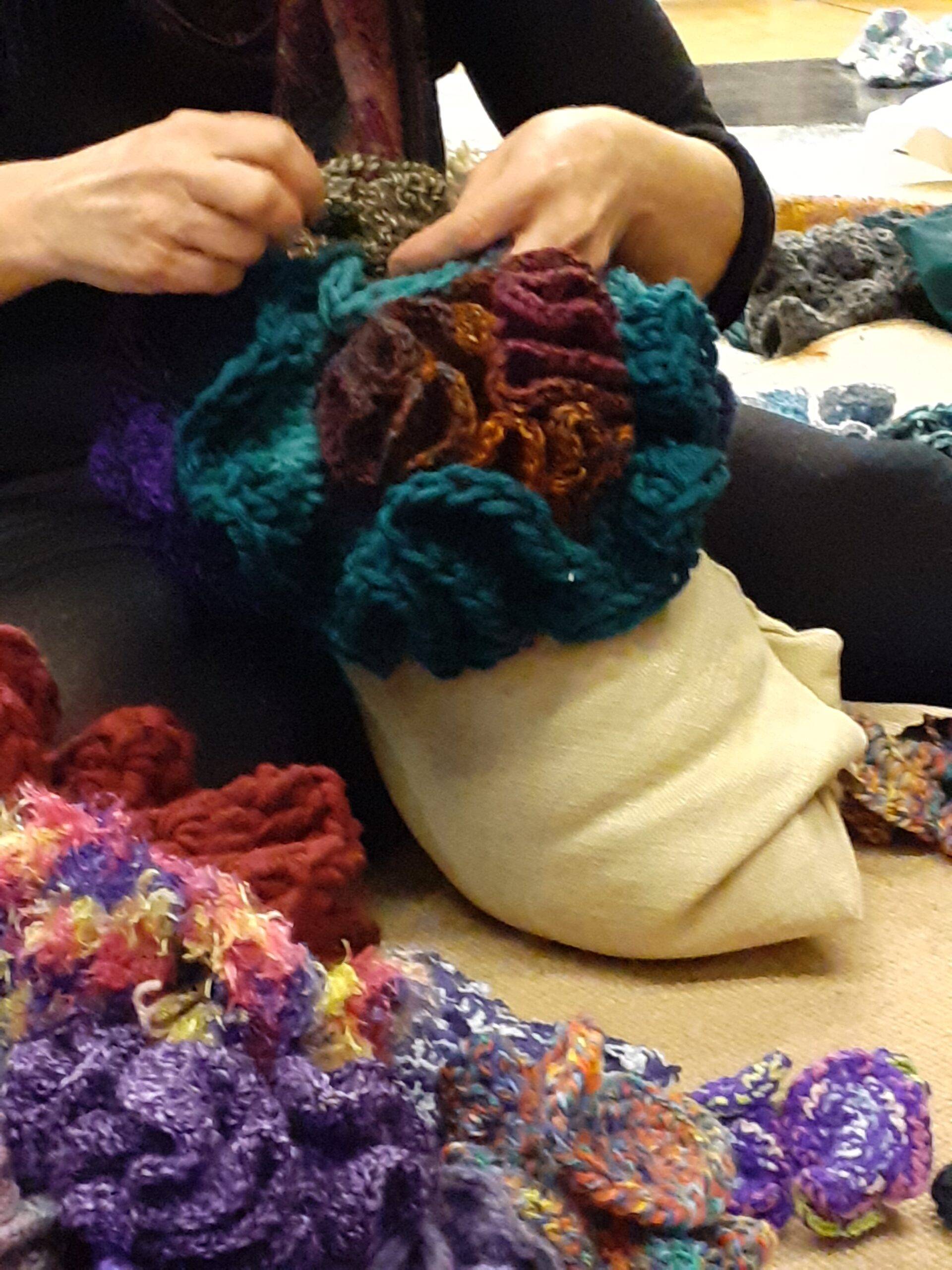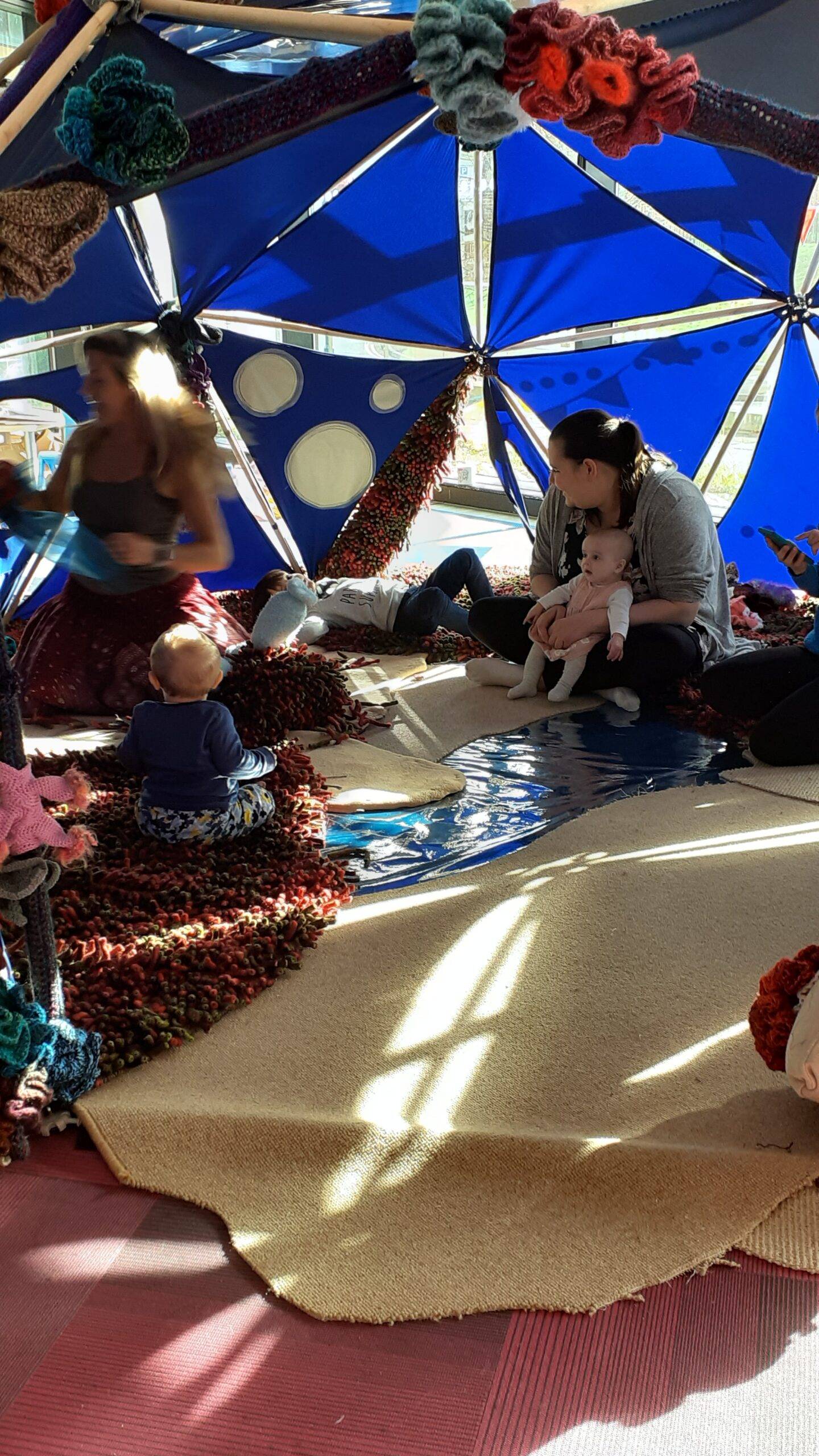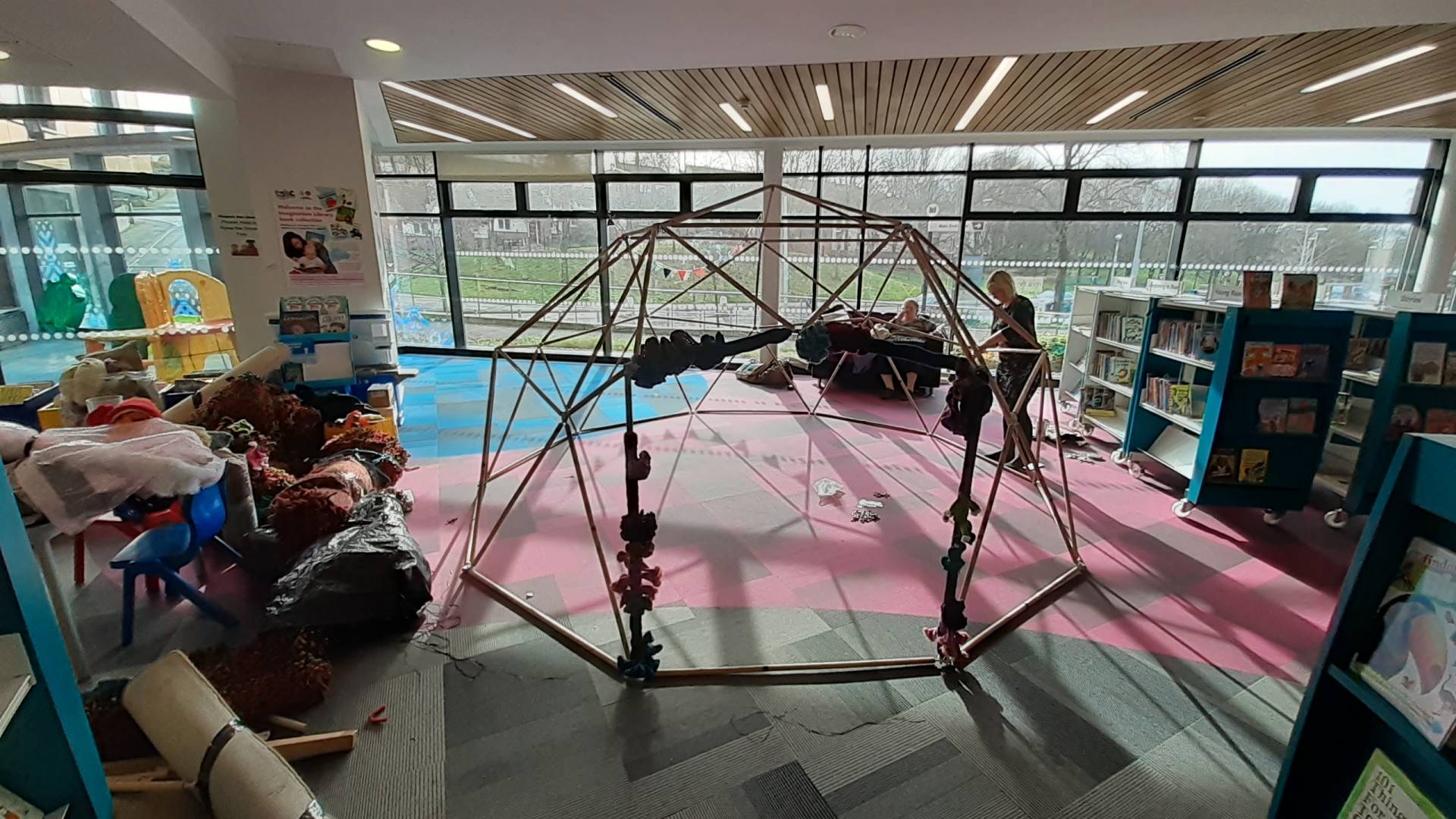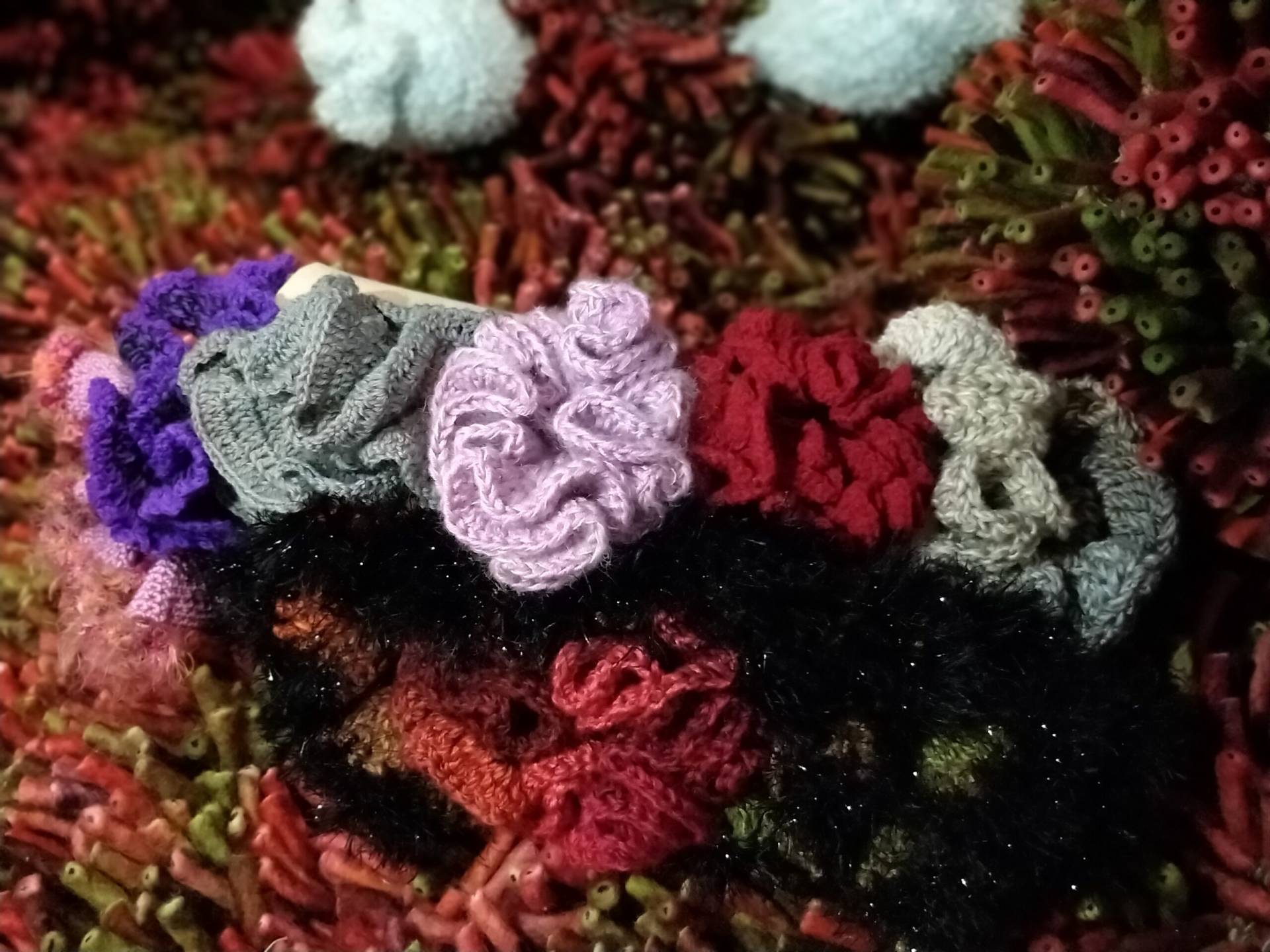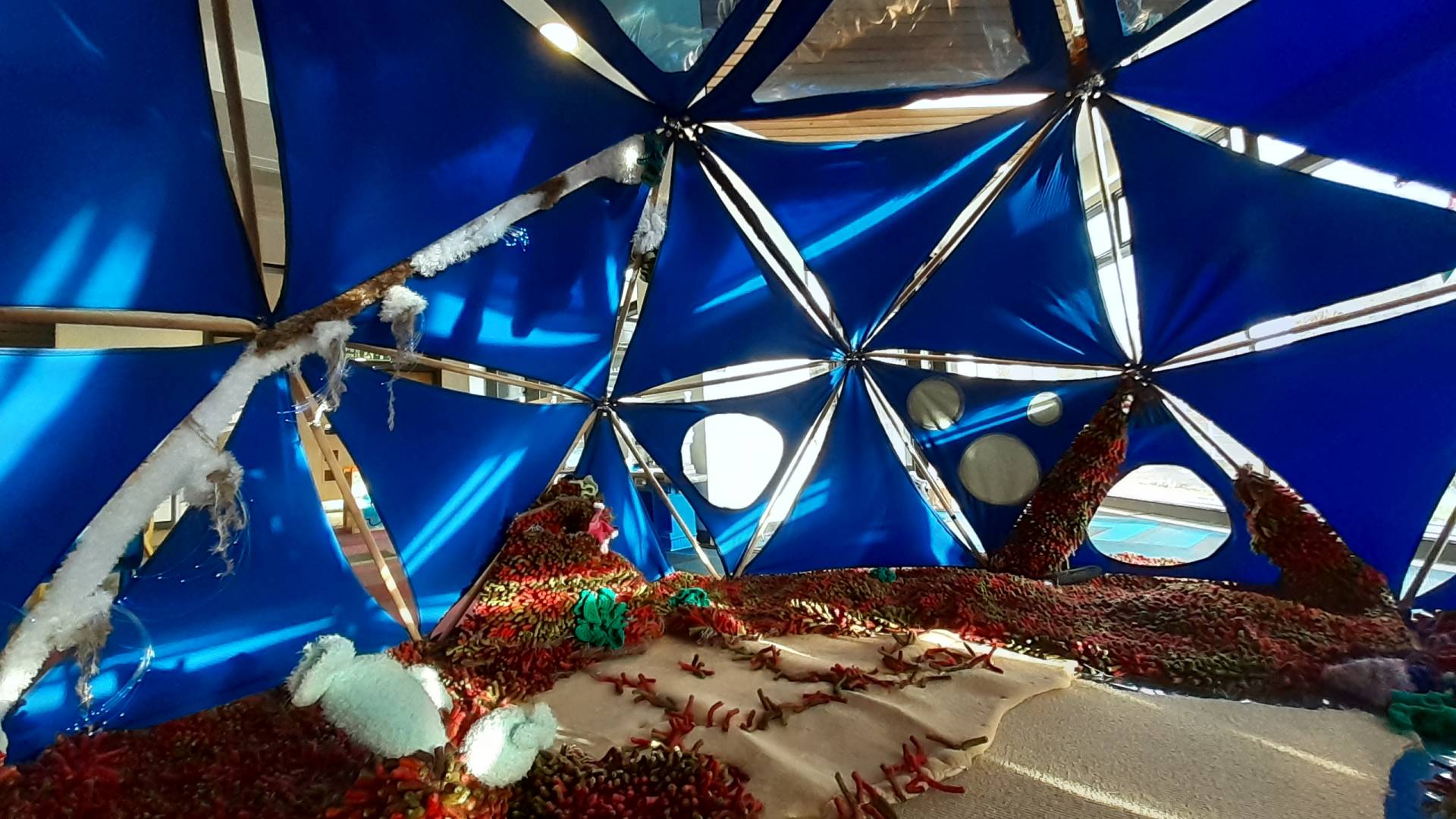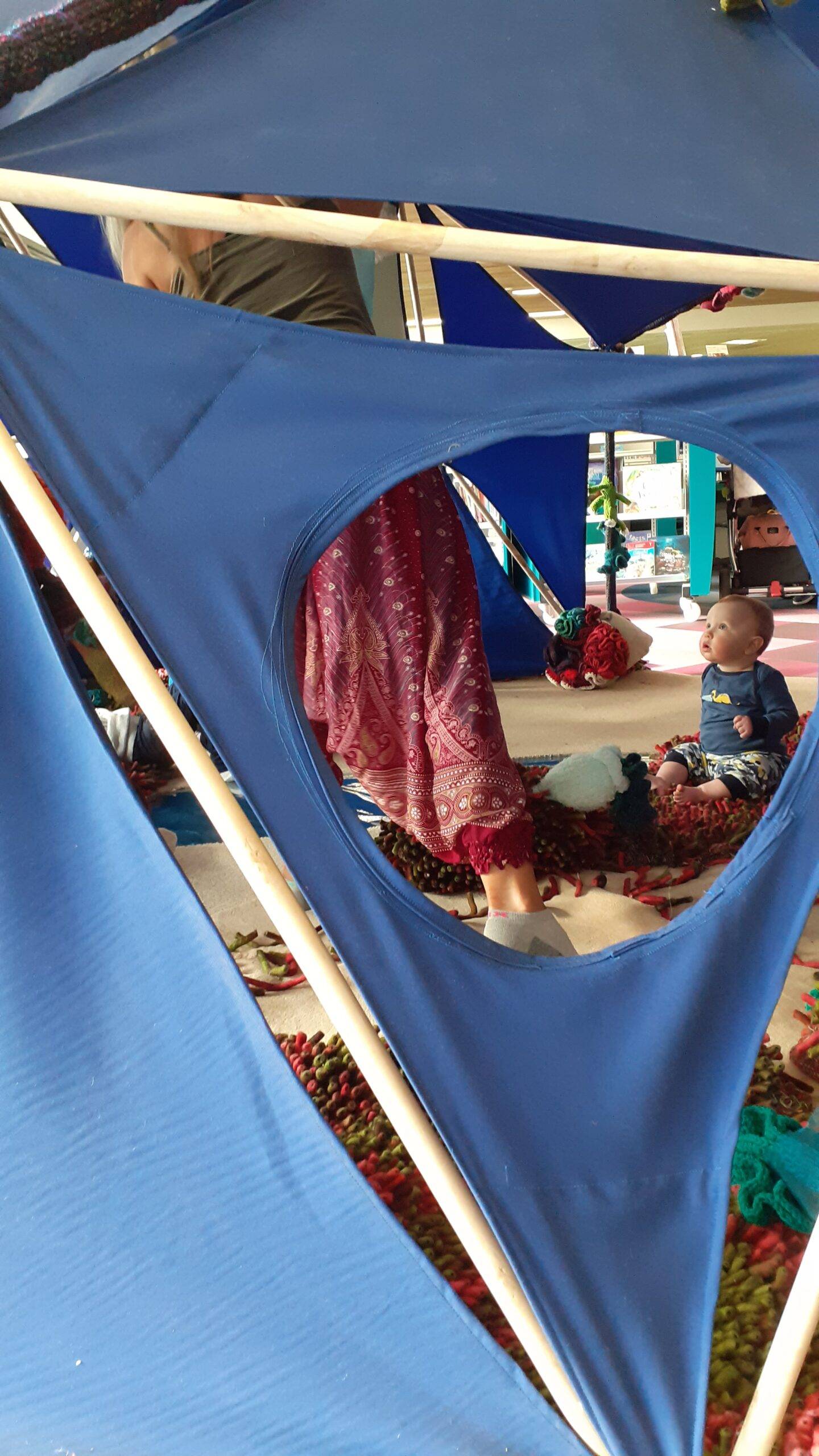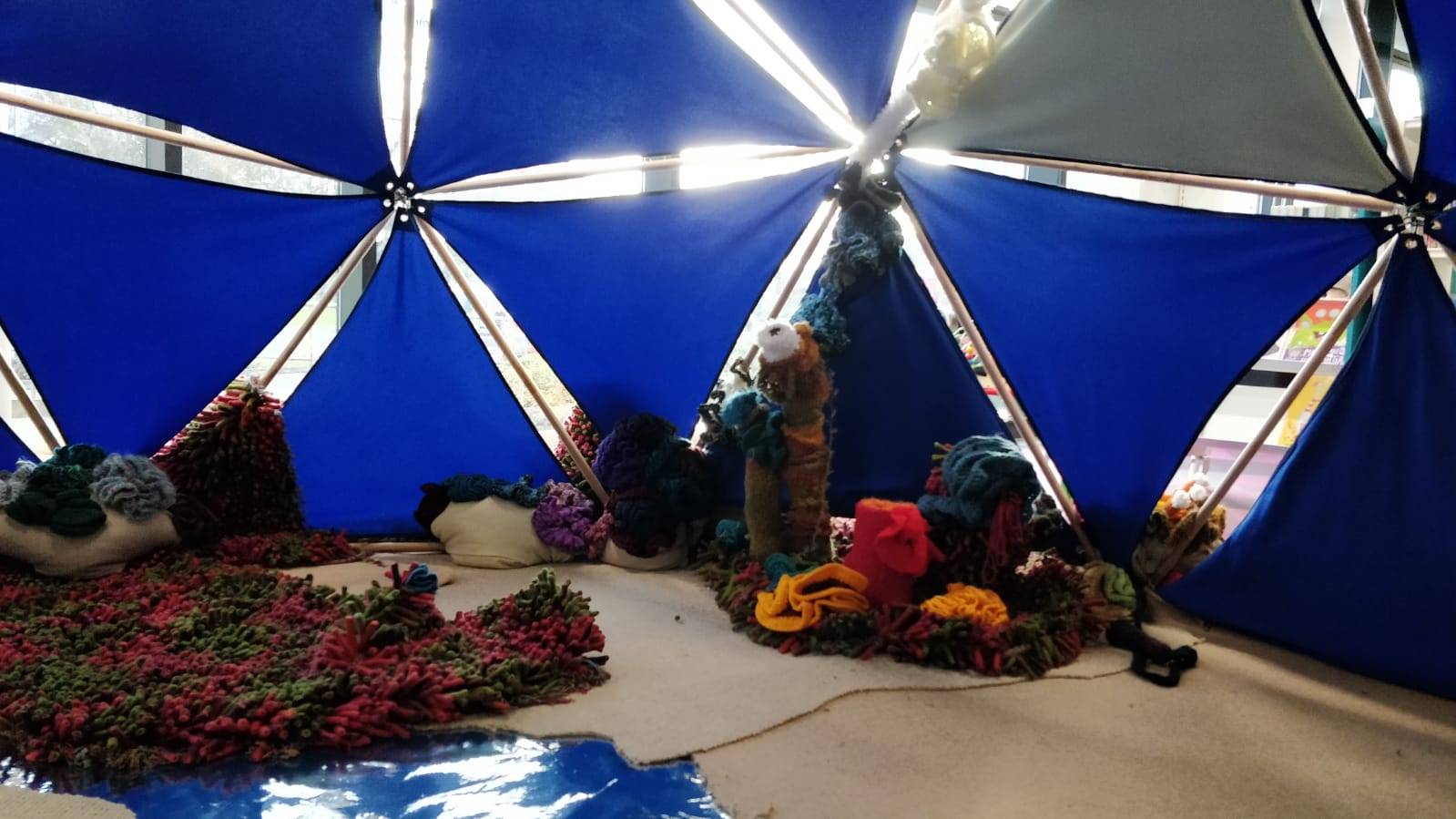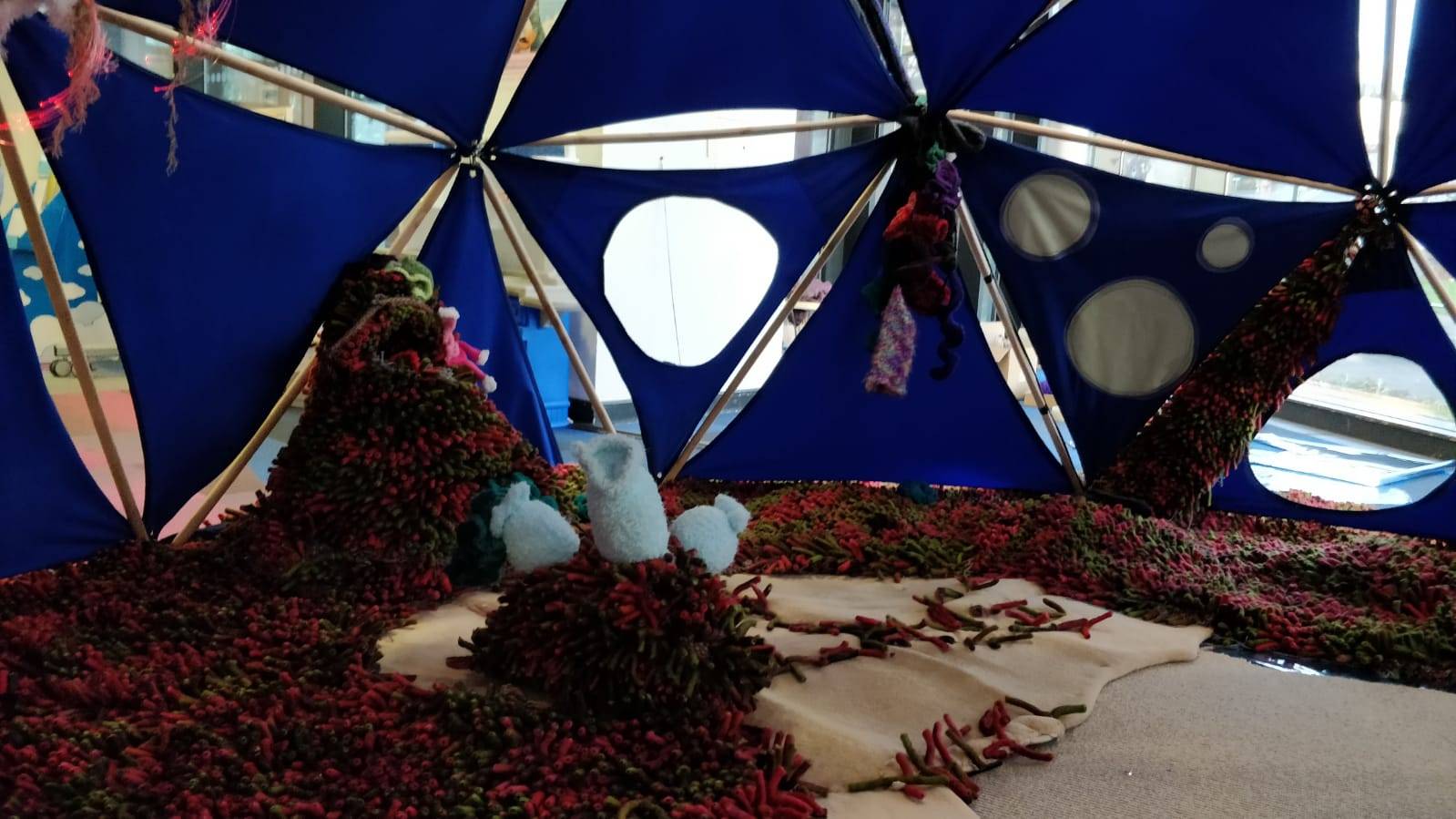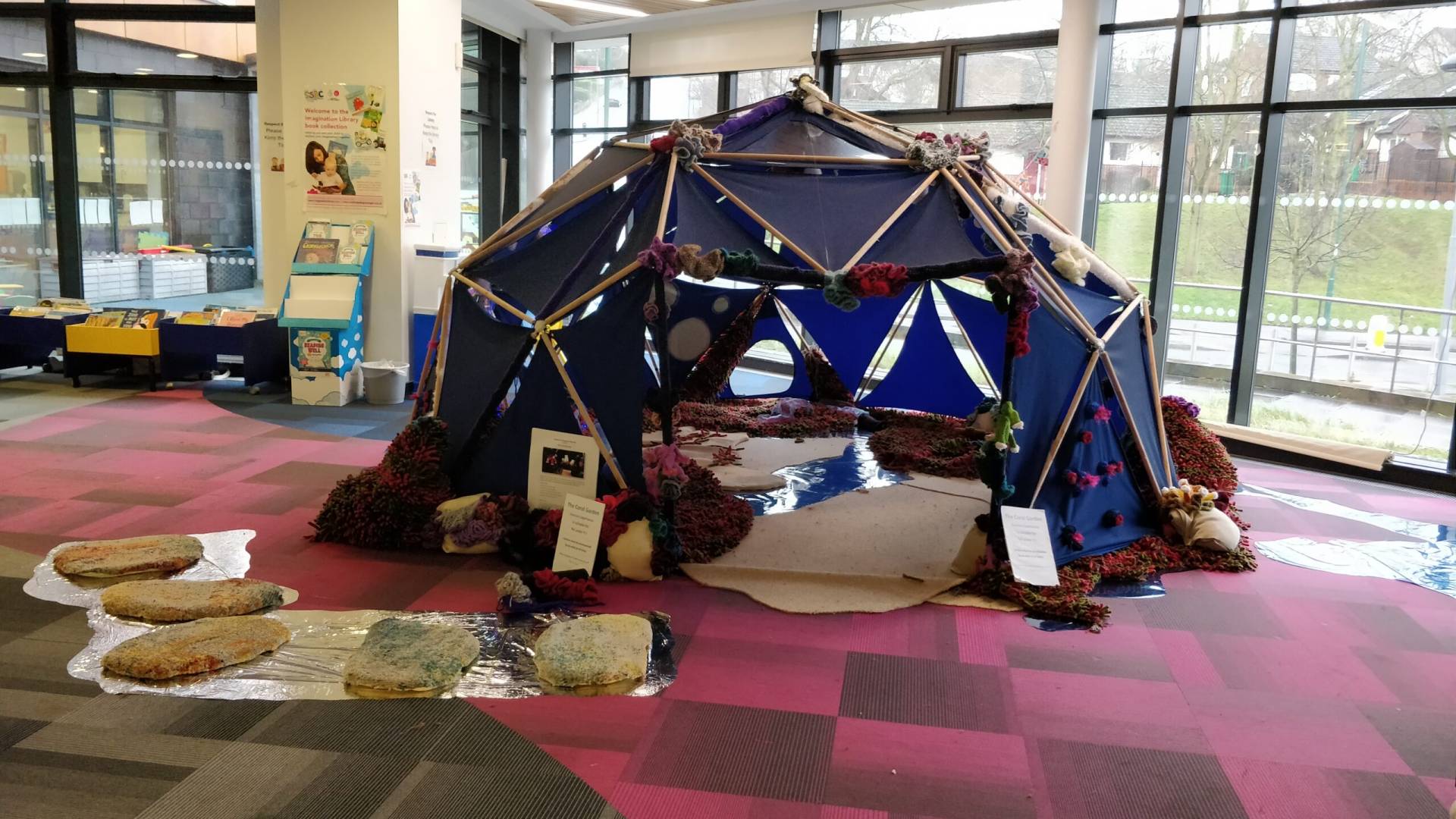 year 2 scanned drawings-2
IMG_20200205_141854_Bokeh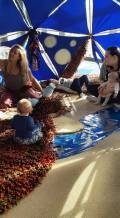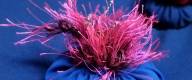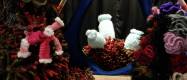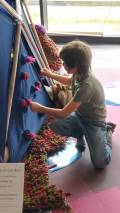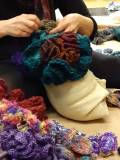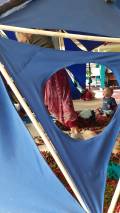 St Ann's Library, Nottingham, February 2020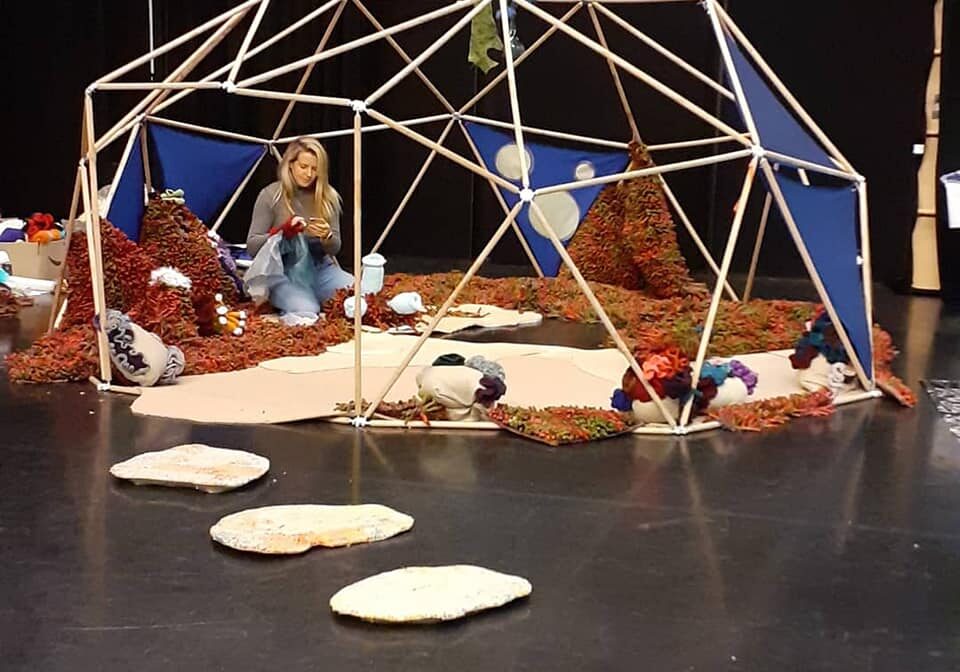 The Coral Garden connects children with exciting technology that responds to their touch
Coral Garden was installed at St Ann's Library in Nottingham for 6 days during Nottingham Festival of Science and Curiosity in February 2020. There were 5 live performances for early years audience by the performer Sophie Jhonson-Hill.
The traditionally crafted hyperbolic crochet corals  hand made by local knit and natter groups are interwoven with sensing technologies to create a truly engaging experience. Audiences lit up the Garden with their voices and discovered the magical sounds by tickling the urchins.
Noisy Urchins - Tickle sensors
Stepping stones- Interactive sound
Visitors to Coral Garden said..
The variety of textures and sounds. My 11 month old loved it and my 2 yr old loved using her imagination making the fish swim around and 'splashing' in the water. It is amazing as it is but if it was in a darker room the lights would look even more fabulous.
The interaction of the staff and how the kids were engaged in investigating the coral reef. Would love this to be a regular activity in the library.

Installation was able to stimulate his attention and curiosity. Lights colours songs and stories. It was perfect.