Our workshops are tailored to your needs
Our workshops offer a rich opportunity for children to combine traditional craft making with digital materials through investigation and play that takes on new complexities. They facilitate playful exploration and creative thinking about how to integrate circuits and make something that is personally meaningful to each participant. Our team has facilitated STEAM workshops for Lakeside Arts, Sense Charity, QUAD, Theatre Hullabaloo, City Arts (care homes) and Broadway Cinema since 2016. More recently we have developed early years workshops for parents and their babies.
Getting creative with everyday materials
The series of workshops is devised around encounters with white cardboard packing boxes and various objects and materials (see the pdf below). The boxes are a blank canvas and links all the activities. The workshops explores co-creation, inventing, experimentation, collaboration, exploration and play. The workshops are design for children between 1 and 3 years old.
All workshops can be delivered online or in person. These workshops were first delivered online in November to December 2020 for the Talent 25. project.
In our 'Story Scroll' Workshop parents/carers can make wonderful tactile scroll to help for tell sensory stories. They are easy to roll up and take anywhere. They are inspired by the ancient illustrated Japanese  handscrolls. Any theme can be used. In the slide show below the participants used the sea as their inspiration to coincide with our Coral Garden Installation February 2020.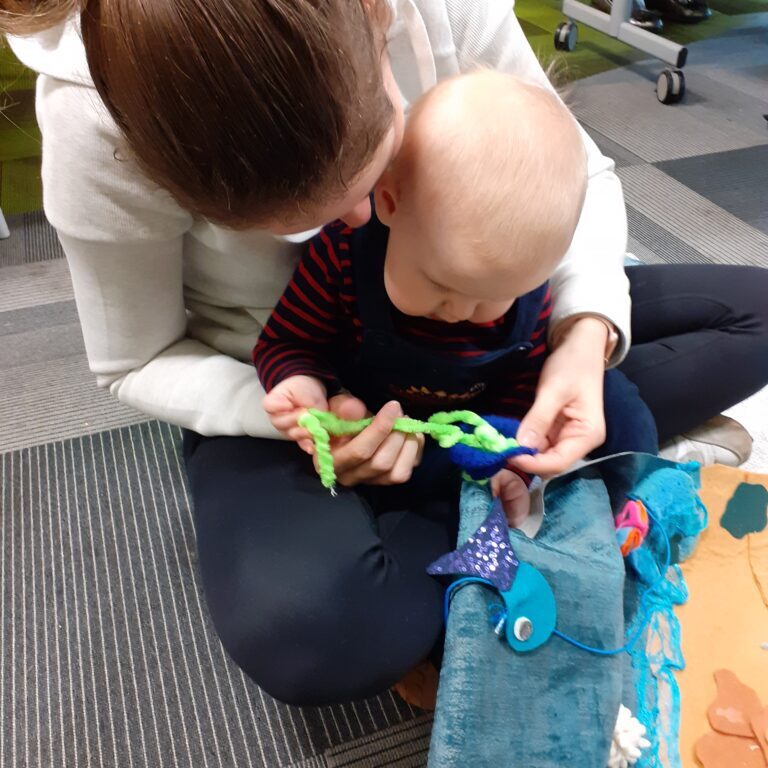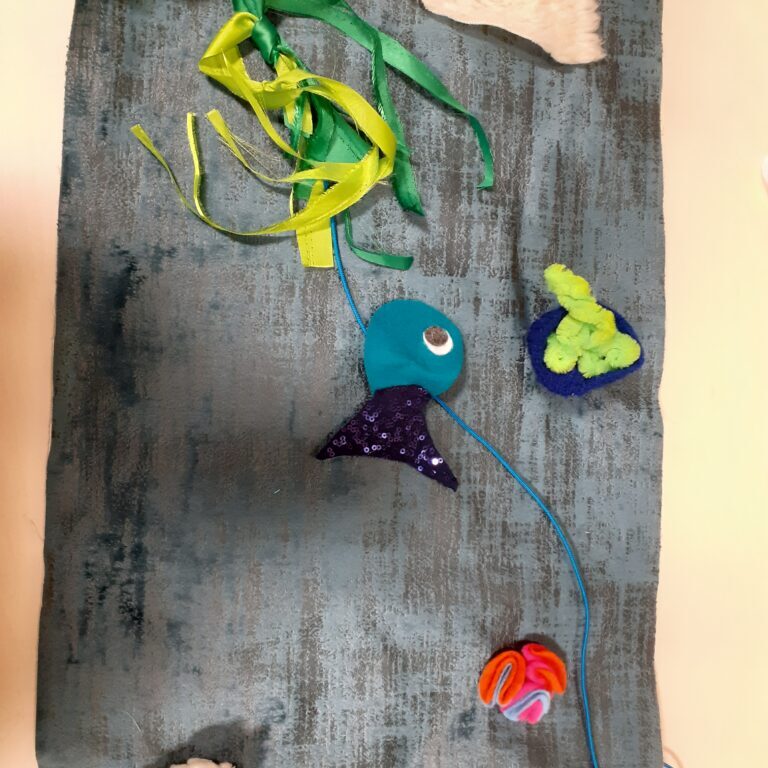 These workshops combine art & technology and can cover any subject, below are a few that we have facilitated with 6 to 10 year olds.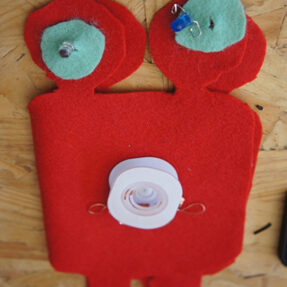 Design your own felt puppet with eyes that light up!
Templates can be provided and designs tailored to individual events. Puppets can be taken home.
STEAM: It is fun new way for children to create and understand e-textile circuits and sensors (switches) using conductive thread.
From bugs that light up to bristle bugs that move, all ages can join in!
STEAM:  Exploring and making pipe cleaner circuits, squish circuits. Working with circuits and vibration sensors, understanding motion/movement. Includes information sheets and bugs that can be taken home.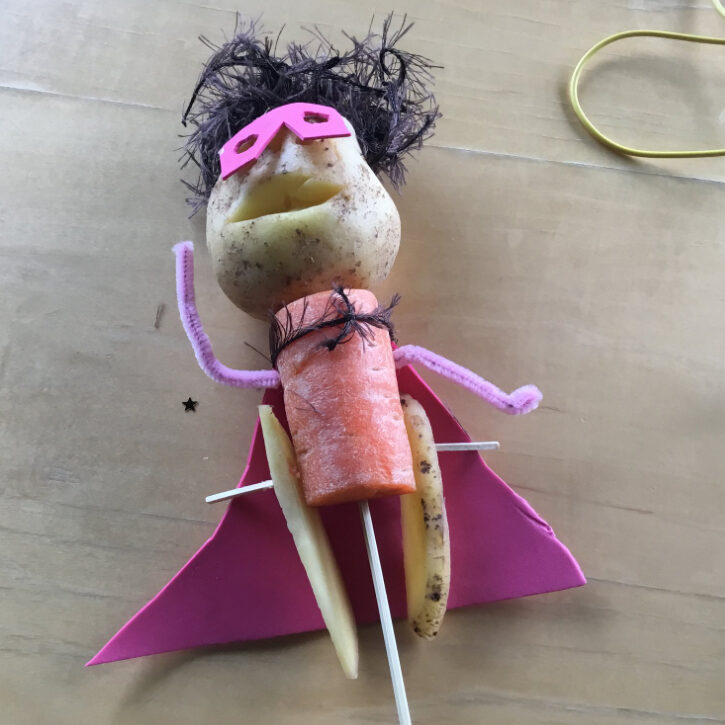 Create super-hero carvings that can be taken home, and explore the world of sound with an interactive fruit and veg orchestra. Participants will experience playful interactions as their creations become sensors that activate sounds.
STEAM: Introduction to Biotech, sound, circuits, fruit batteries and sensors.
Get in Touch
Interested in commissioning a design, hiring an installation or running workshops for an event? Contact us with any questions or queries and we will get back to you shortly.